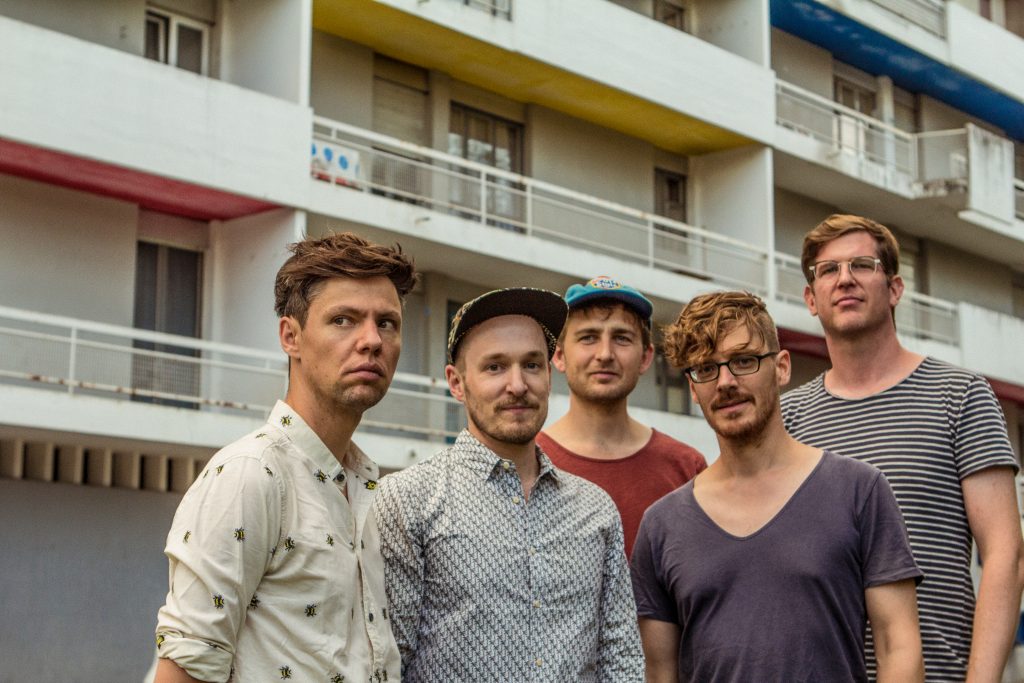 Benedikt Reising – alto sax
Marc Stucki – tenor sax
Andreas Tschopp – trombone
Marc Unternährer – tuba
Rico Baumann – drums
The renegade Swiss ensemble LE REX reinvents brass groove music with the improvisation-laced ESCAPE OF THE FIRE ANTS, beautiful and fiercely creative music for strange times.
Escape of the Fire Ants  announces the arrival of LE REX
as an international force: street smart & road-tested, ferociously grooving & lyrically charged, a new millennium jazz brass band infused with indie rock energy & attitude.
Harry Lime, the charming but dastardly anti-hero in the classic 1949 film noir The Third Man, famously dissed Switzerland saying "they had brotherly love, they had 500 years of democracy and peace – and what did that produce? The cuckoo clock." The renegade Swiss quintet Le Rex isn't making up for lost time, but there's an urgency and creative ferocity to their music that would make Lime reconsider his unfair denigration. Featuring four expert horn players and drums, the band is a rising force on the European music scene, with an irresistibly grooving sound honed on the street and designed for maximum impact in clubs and concert halls.
Slated for release on Cuneiform Records on April 5, 2019, Le Rex's fourth album Escape of the Fire Ants is the band's most confident and cohesive, marked by consistently compelling compositions, careening melodies and thick, lapidary harmonies. It's cosmopolitan music drawing on far-flung influences and connections to Chicago, Belgrade, Cape Town, New Orleans, and Lagos. Rather than flaunting an eclectic palette, Le Rex transmutes its source material into seamless original works reflecting the group's singular collection of personalities. Featuring German-born alto saxophonist Benedikt Reising, tenor saxophonist Marc Stucki, trombonist Andreas Tschopp, tuba player extraordinaire Marc Unternährer, and drummer Rico Baumann, Le Rex reflects the fundamental strength that flows from musicians who've put in the time to forge deep ties on and off the bandstand.